Corporate ID Projects
Architects, corporate designers, and owners are clearly impressed with the capabilities of Citadel's Envelope 2000 for their corporate ID program. Citadel's Envelope 2000 has been selected by many companies including Best Buy, BMW, Chrysler, General Motors/Chevrolet, Hyundai, Lincoln/Mercury, Mazda, Nissan, RITE AID, Subaru, Cambria Suites, Caterpillar, Fresh & Easy Markets, Pollo Campero, Richie Brothers Auctions, and many more!
>> Click photos to enlarge.
Chevrolet
Product: Citadel's Envelope 2000 Rain Screen System
Square Feet: 4,500
General Motors and Chevrolet updated their Corporate ID appearance on over 3,000 dealerships nationwide. Citadel's Envelope 2000-RS: fabricated Rainscreen system has been selected as the preferred panel system for all of these projects. Not only are all new dealers using this system with Chevy Blue, Silver Metallic, and Clear Matte Brushed finishes, but many existing dealerships around the country remodeled to achieve this look as many brands consolidated under one roof.
Lyle Pearson Porsche
- Boise, ID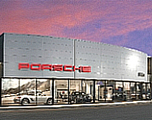 Product: Laminators Omega-Lite System 1
Square Feet: 2,300
RITE AID
Product: Citadel's Envelope 2000 Reveal System
Square Feet: 1,500
As one of the most successful Corporate ID programs through Citadel over the past several years, RITE AID Corporation has been thoroughly impressed and pleased with their choice of Envelope 2000-RV to create the signature look on all of their new and many of their existing retail locations. The program with RITE AID includes custom radiused RV extrusions in RITE AID Blue, as well as clear anodized RV extrusions used with Shasta White panels to adorn the entry ways, front facades, and drive thru canopies. Recently, RITE AID modified the design of their drive thru to better optimize the Envelope 2000 RV system. If you have a RITE AID project in your area, let us know and we can put together a package that will make us all look good in the eyes of the owner!
Product: Citadel's Envelope 2000 Reveal System
Square Feet: 7,650
Best Buy Corporation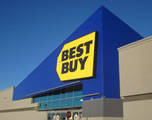 Product: Citadel's Envelope 2000 Reveal System
Square Feet: 1,200
Best Buy Corporation rebranded their retail locations with "the wedge". This highly identifiable design characteristic is created using the Citadel Envelope 2000-RV system. "Best Buy Blue" panels and matching extrusions, along with signage, and exterior lighting creates a new look that Best Buy is using on all new construction plus they are converting many existing stores each year.
Cambria Suites - Boise, ID
Product: Citadel's Envelope 2000 Reveal System
Square Feet: 11,320
Capitol Subaru
- Salem, OR
Product: Citadel Envelope 2000 Rainscreen "RS" System
Color: Silver Metallic
Square Feet: 10,000



See more examples of buildings using Citadel's Envelope 2000.
Contact us today to talk about your corporate ID program. We are ready to help you with the submittal or detailing information.